Some people have been asking me about the bias tape stuff, so instead of linking a bunch of pictures and trying to explain in IM windows over and over again, I decided to just write it up in a LJ entry so everyone can access it freely whenever. I'm not perfect at bias tape by far (and I know there are some of you on here who are way better at it than me, haha), but if there's any way I can help people use it more efficiently, then I'd like to do that.


There are plenty of easily found explanations on the internet as to what it is, how it is used, etc etc so I won't go into it in depth here. It's basically a strip of fabric that's cut on the bias (diagonal) of your fabric. You can buy it in packages, but it's cheaper + more efficient to make your own (and you have a lot better color selection, too). If you're in a pinch you can cut it not on the bias, but it might not be as stretchy (so don't do this if your fabric has a lot of curves, or you'll be in trouble). The stretch in bias tape lets you bind curves with ease, especially when used in conjuction with an iron + steam.

Anyway.

How to join bias tape together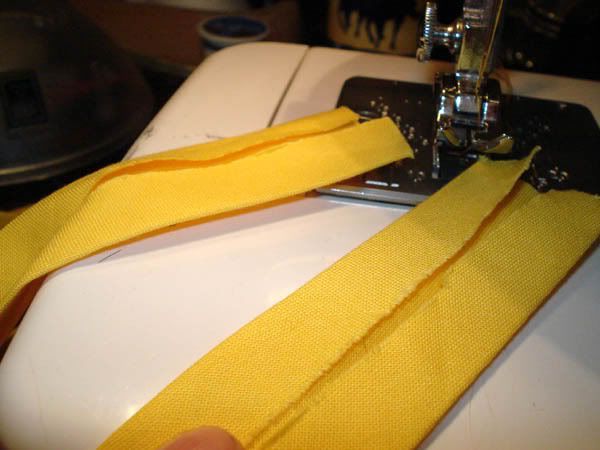 oh no!! I have 25 more yards of binding to do! however will I join my millions of feet of bias tape together!?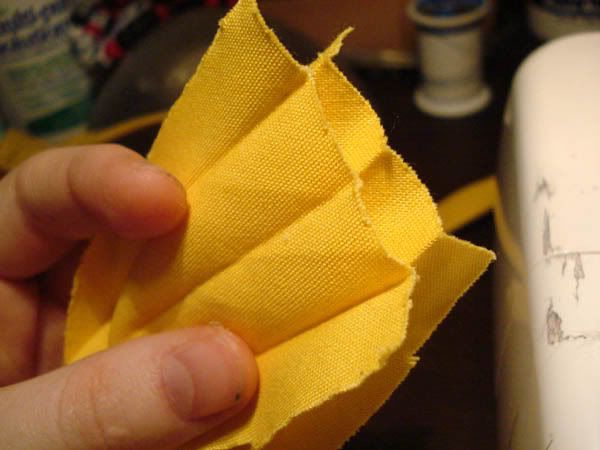 well, first, open it up.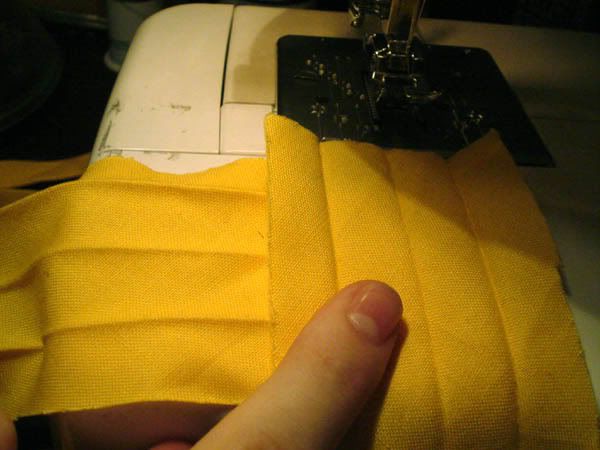 lay them across each other like so. if you're making your own bias tape, you might want to join your strips before you iron the folds in so you don't have to deal with your folds trying to flop everywhere.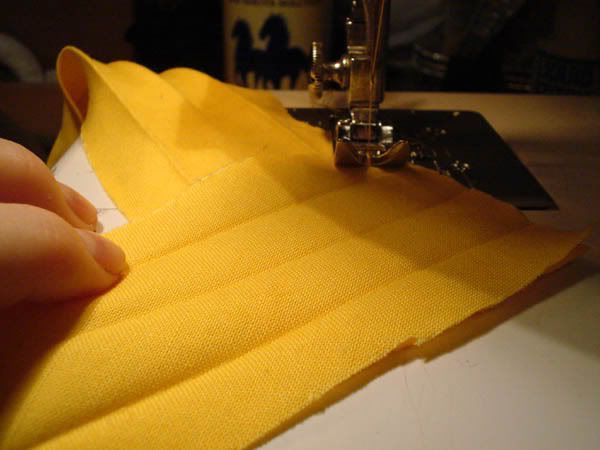 sew across at an angle.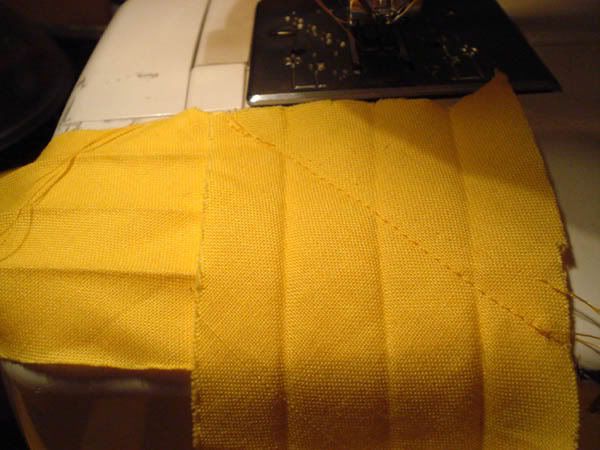 ta-da!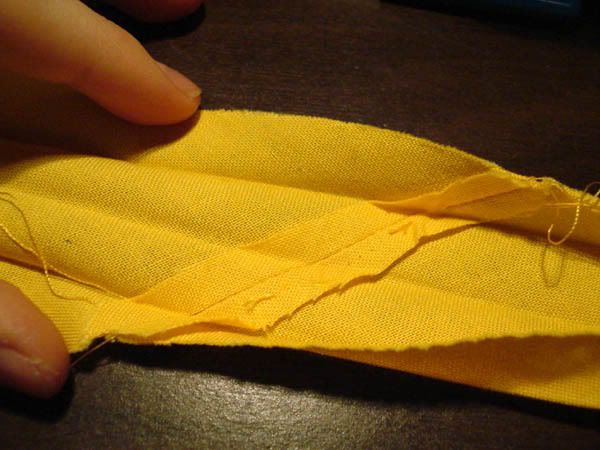 clip and press the seam allowance.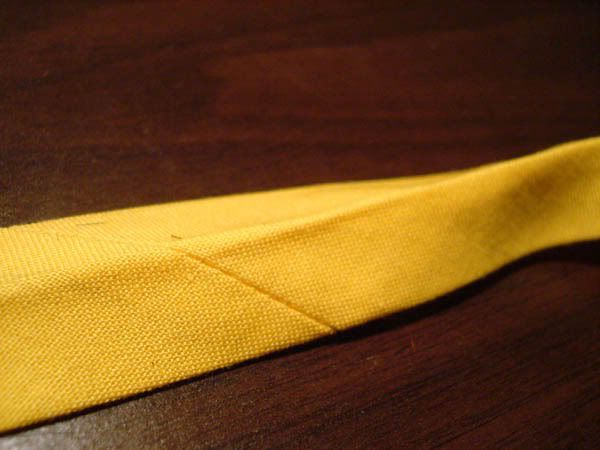 insert triumphant zelda music here. (da da DA DAAAAAAAAAAAAAH....yeah, that one)

great! now you have 100 yards of bias tape. how do you attach it?

quick attach method
pros: fast
cons: requires a bit of precision, visible stitching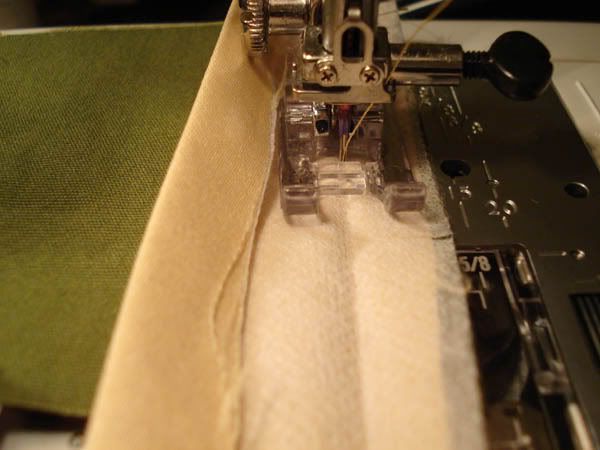 open up your bias tape and stitch along the fold line.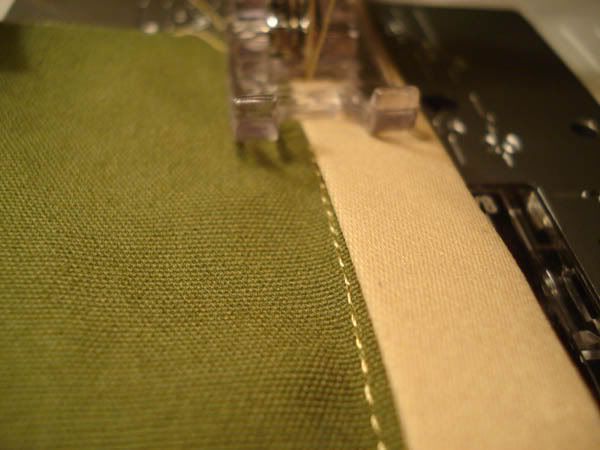 you can then use the stitching visible on the back from what you just did as a guideline for stitching it down.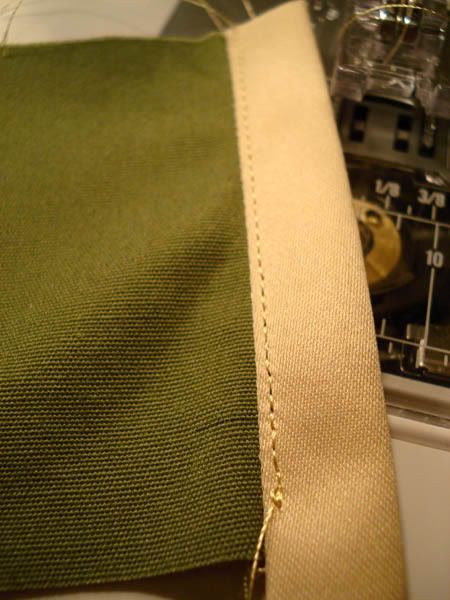 this lets you precisely nail it on the back...



...as well as the front.

stitch in the ditch method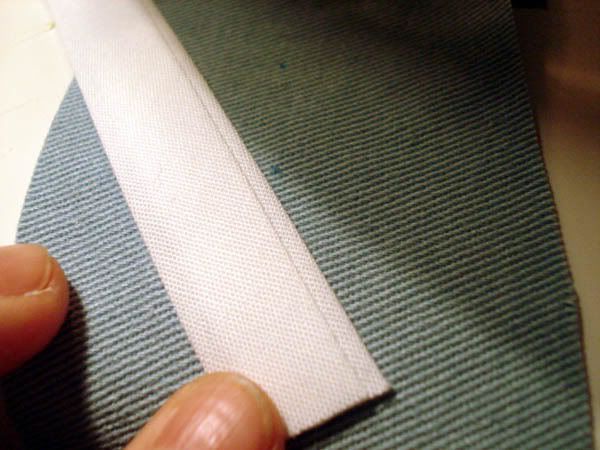 unlike the above method, which is best used with bias tape that is exactly even on both sides of the fold, stitch in the ditch requires one side of your bias tape to be slightly longer than the other. if you're buying pre-packaged bias tape, it will come like this. if you're making your own, be sure to keep it in mind as your press your folds in.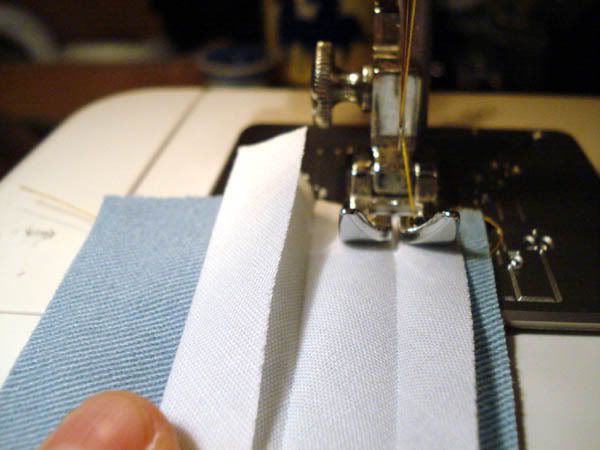 making sure to put the side with tiny fold along the edge of your fabric, stitch it down. you should also ignore what I'm doing in the picture and align it with the very edge of your fabric, not off to the side (was tired when I did this set of pictures). if you do accidentally do it like the above, you can just clip the edge of your fabric to meet with the bias tape edge, if you can afford to lose a bit off the edge.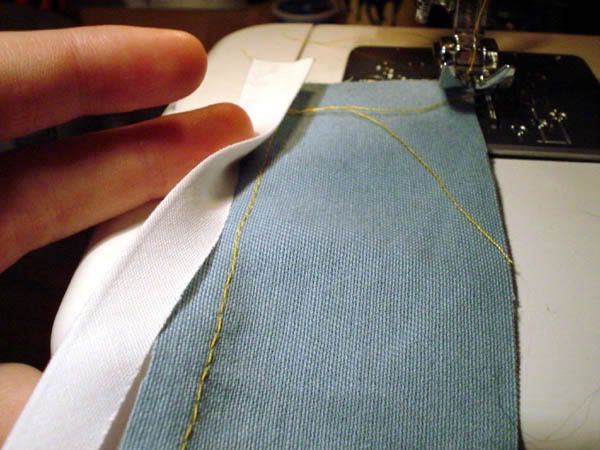 fold the bias tape over to the back side.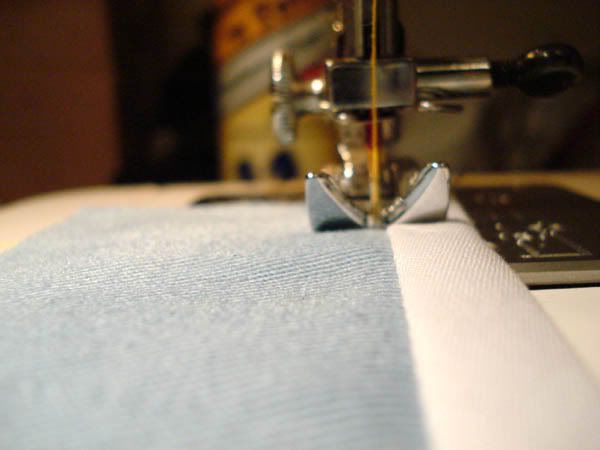 flip it over to the front. stitch as close as you can just to the side of the bias tape on the front, which will catch the bias tape underneath (since it's longer).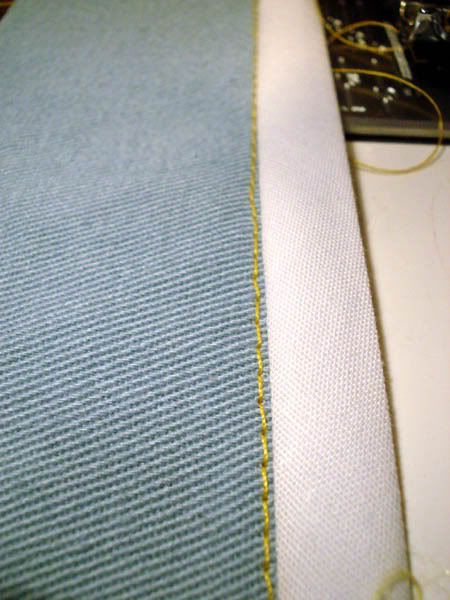 it'll look like this on the front. I used contrasting stitching to demonstrate, but when you're matching the thread to your fabric, it will give your bias tape the illusion of being miraculously attached.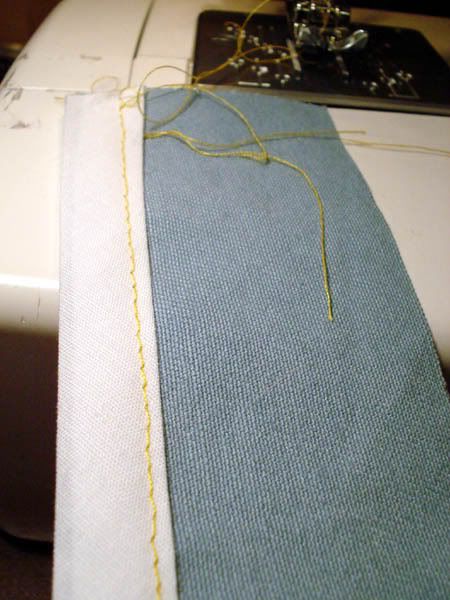 it'll also be securely attached in the back.


That should do it! Please let me know if you have any questions/comments. This took a while to writeup, so I hope it's helpful!

edit: just realized I forgot to do an example of an invisible inner corner. I'll add that later.